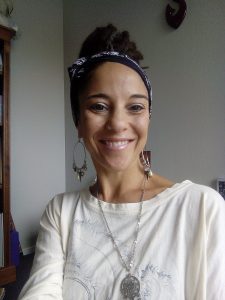 Ko Kapukataumahaka me Parihaka te maunga
Ko St Clair me Te Tai Rawhiti ki Tutukaka nga moana
Ko Waikato te awa
Ko Cedars of Lebanon te marae
Ko Girius te hapu
Ko Repanona me ngati Pakeha nga iwi
No Otepoti ahau
Ko Whangarei toku kainga
Ko Martin George raua ko Denise Tansley George oku matua
Ko Dominic ratou ko Matthew, ko Damian oku Tungane
Ko Manny raua ko Marabella Macpherson aku tamariki
Ko Nick Jensen toku hoa rangatira
Ko Veronica George toku ingoa
I registered as a psychologist in 2013 and moved from Hamilton to Whangarei at the beginning of 2014 where I began working in the Intensive Wraparound Service at the Ministry of Education. During this time, I have learned a great deal about working with young people and their families, as well as within the education system. I decided to begin offering my services in a private capacity as well so that I could concentrate the work I do on the specific areas that I'm passionate about and have worked on enhancing my skills in. I have developed a particular passion for using this knowledge to try and help those who have suffered from adverse childhood experiences to understand themselves better and work towards overcoming any difficulties they may be experiencing so that their inner light can shine outwards. Most importantly, I focus on compassionately listening to each individual's story so that we can develop an understanding of the underlying factors contributing to any areas of their life where they feel they are stuck and wish to become unstuck. Ultimately, all of this work is about raising our subconscious into a level of consciousness so that the light can be shined on the darkness and it can be transmuted into a sense of empowerment and vitality by moving from automatic living to conscious living. Together we find that connection again with the core essence of who you are, beneath any experiences that have led to you becoming lost; we work on realigning you with your soul and, in so doing, enhancing your quality of life.